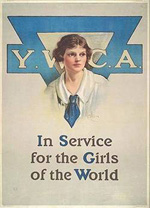 Background
Founded in 1908, YWCA of San Diego County has served women, families, and underserved populations through safe housing, employment assistance, and programs and services to increase equal opportunity. We expanded services during significant moments in American history — including women's suffrage, the civil rights movement, and improvement of labor conditions — in response to the needs of our local community. Building upon a historic legacy of advocacy, YWCA remains committed to promoting peace, justice, freedom, and dignity for all people. Today, our mission is to empower women, men, and children to overcome domestic violence and homelessness, and achieve self-sufficiency.
Administrative Building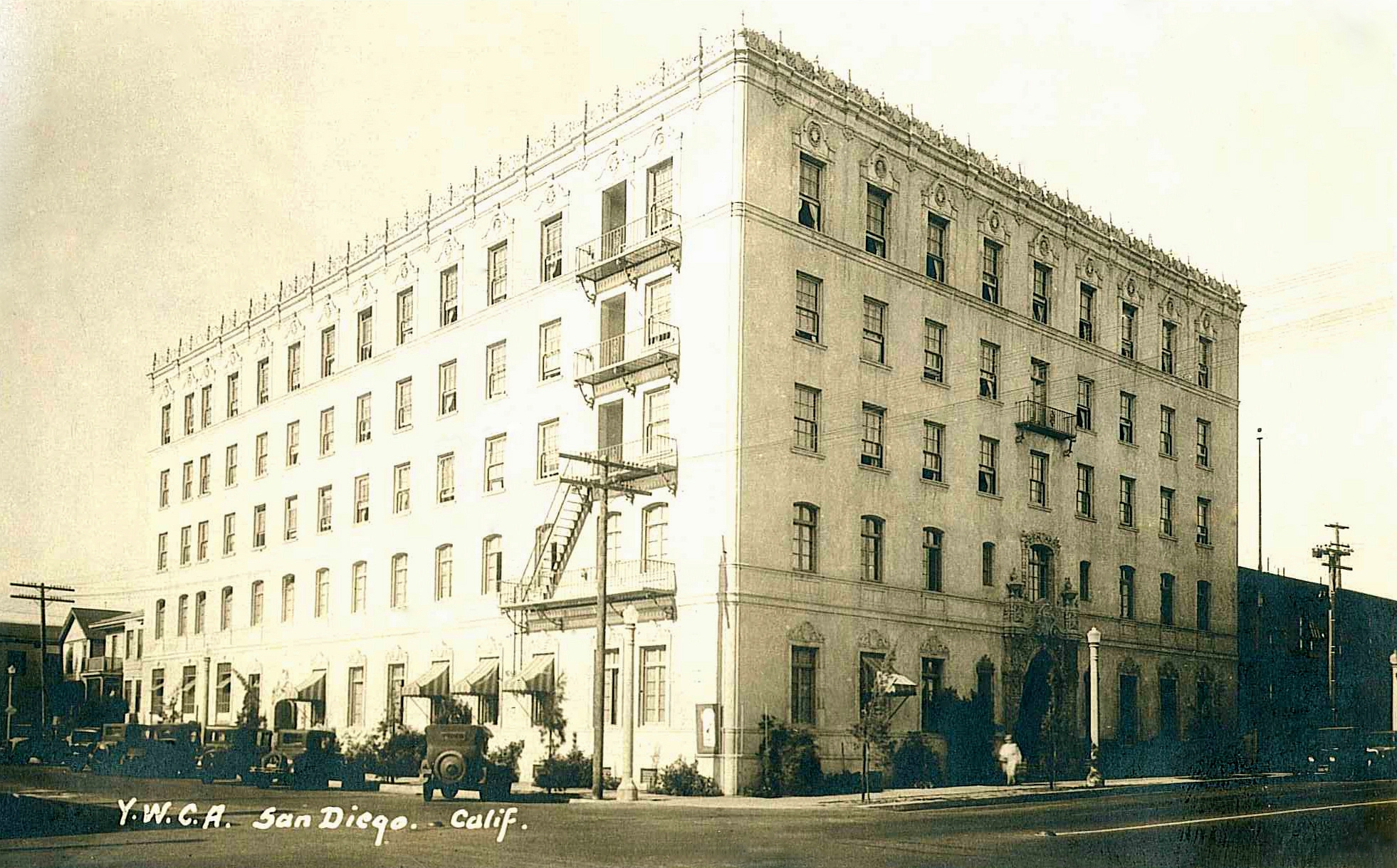 During World War I, YWCA constructed a recreation center at the northwest corner of 11th Avenue and C Street in order to meet the needs of servicemen. The facility had a swimming pool, gymnasium, and club rooms where sailors could enjoy recreational activities during their free time. After the war, and with the help of a bequest from Captain Benjamin Frees, YWCA purchased the remainder of the block on C Street and launched a campaign to build a permanent home. Ellen Browning Scripps, a retired newswoman and philanthropist, was the second largest contributor to this campaign. Designed by Frank Stevenson and C.E. Decker in 1926, the historic building's architecture reflects the Spanish Renaissance made popular by the Panama-California Exposition. Today, our administrative offices are located in this historic building at 1012 C Street, Downtown San Diego.
Becky's House® Domestic Violence Programs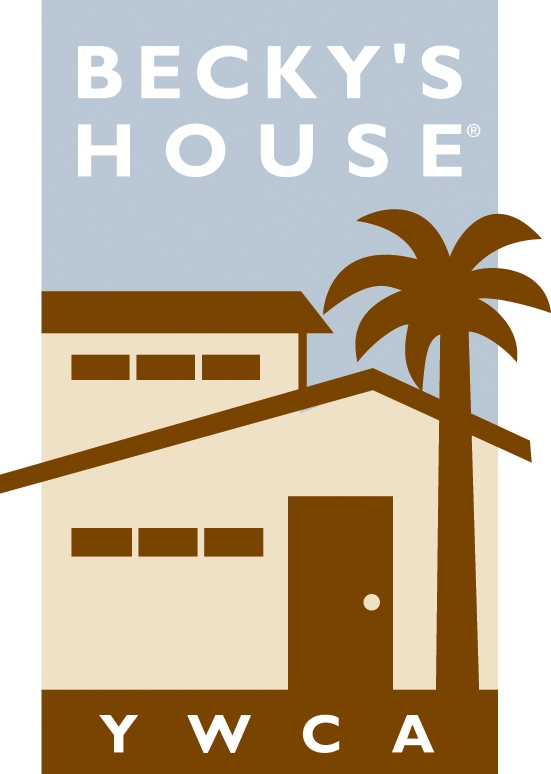 In 1978, YWCA of San Diego County opened the first regional emergency shelter for domestic violence victims and their children in response to the emerging need in the community.
Later in January 1999, Dr. Barbara DeAngelis received a call from "Becky" on the Jeff and Jer radio show. Becky was trapped in an abusive relationship and was afraid for her life. She had three days to find shelter while her boyfriend was out of town — without a job, money, or shelter of any kind. Within 24 hours, listeners raised $43,000 to help Becky and her son escape the abuse and begin a new life. Inspired by the outpouring of support from the community, YWCA renamed our domestic violence program in honor of Becky and constructed a new transitional housing facility for survivors facing similar situations.
After 40 years of highly effective domestic violence programs, we are now one of the largest providers of domestic violence services in San Diego County and one of the only resources for male adult victims. Our emergency shelter is also the only facility in the region that accepts clients at all hours of the day and night, allowing us to provide a critical lifeline to victims through immediate protection and safe housing.
Cortez Hill Family Center
By the mid-1990s, YWCA recognized an increasing number of families within the homeless population. In partnership with the City of San Diego and Centre City Development Corporation (CCDC), we opened a new 150-unit facility for homeless families in December 2002. Today, the interim shelter is a program of the City of San Diego, administered by the San Diego Housing Commission, and operated by YWCA of San Diego County.
Historical Records
In partnership with San Diego State University, many of our historical records can be accessed in the Special Collections & University Archives department. The collection comprises approximately 67 linear feet of materials dating from 1907 through the early 2000s, including legal documents, correspondence, publicity, photographs, 35mm color slides, negatives, scrapbooks, audio and video tapes, computer software, floppy disks, CDs, and artifacts. To learn more about the collection and to request access to to its contents, please visit sdsu.edu.