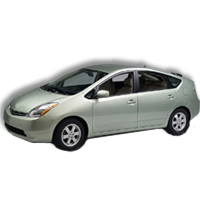 Donating a car, boat, or RV to YWCA of San Diego County is an easy way to provide critical funding for our programs. Our team works in partnership with Action Donation Services to coordinate vehicle donations.
Action Donation Services evaluates each donation on a case-by-case basis. Whenever financially beneficial, Action Donation Services will repair, refurbish, and properly prepare donated property for sale. The ultimate goal is to maximize the selling price. Action Donation Services also has the option of selling property on the retail market in order to achieve the maximum resale value. When feasible, property which is sold at auction is carefully prepared to bring the maximum price. This unique feature allows greater benefit to YWCA and increases the maximum legal tax deduction for the donor.
Action Donation Services will issue your tax receipt on our behalf and mail it to you as soon as your donated property is sold.
For more information or to receive a "no obligation" evaluation of your potential donation, visit actiondonation.org or call 1.866.244.8464. Vehicle pick up is available throughout the United States.