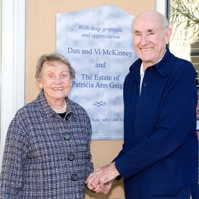 Daniel G. McKinney
1919 – 2015
With profound sadness, YWCA of San Diego County announces the passing of Daniel G. McKinney, longtime advocate, donor, and volunteer of YWCA. We extend heartfelt condolences to Vi McKinney, his loving daughters Norinne, Molly, and Gayle, and his seven grandchildren and eight great-grandchildren.
For more than 25 years, Dan McKinney and his wife, Violet "Vi" McKinney," have enabled our local community and countless women, men, and children to survive, and ultimately thrive. Their tremendous generosity and steadfast commitment to our mission and programs has been invaluable.
When we needed support the most, the McKinney's ensured that we could continue to provide safe housing and life-saving services to women and families facing challenging obstacles. Additionally, Dan and Vi were instrumental in helping us expand our Becky's House domestic violence program to meet the ever-present need, including the addition of three transitional housing communities for survivors and their families.
Most recently in May 2014, YWCA renamed the Becky's House Emergency Shelter in honor of Dan's wife, Vi McKinney. Dan wanted to pay tribute to Vi in a unique, special way that exemplified her longstanding passion and dedication to women and families overcoming domestic violence and homelessness. The McKinney's $5 million gift established our Future Fund, allowing the YWCA to accelerate plans to achieve financial sustainability and enhance our long-term impact for generations to come.
Dan and Vi's tireless generosity has given thousands of individuals the ability to overcome adversity and achieve independence, and enabled our families and local community to flourish. As we celebrate the extraordinary life and legacy of Dan McKinney, we also celebrate the powerful difference that he made in all of our lives. We are forever grateful.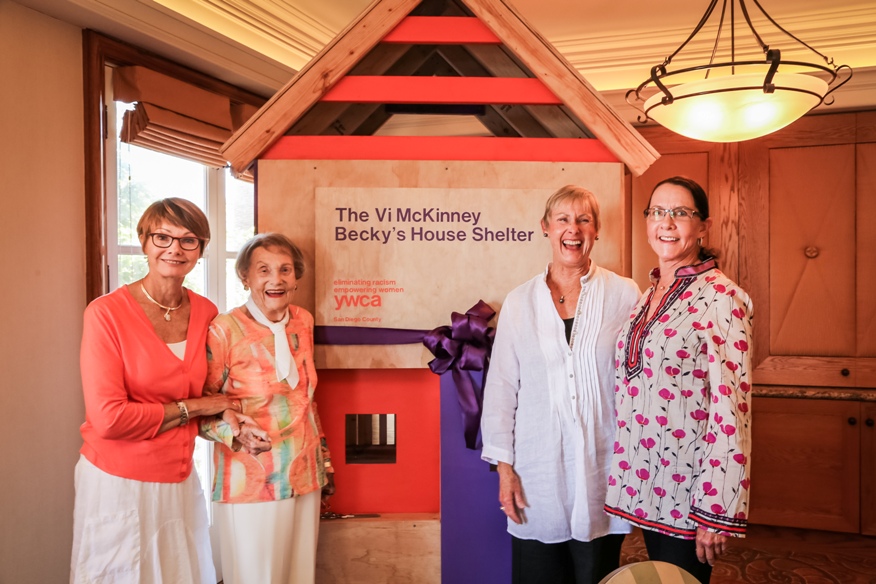 Dan McKinney's wife and daughters: Gayle McKinney Peterson, Vi McKinney, Molly McKinney Schulze, and Norinne McKinney.